2Spaceman designed, produced and installed branding for ProCo. One of the largest and certainly the most forward thinking print companies in the UK.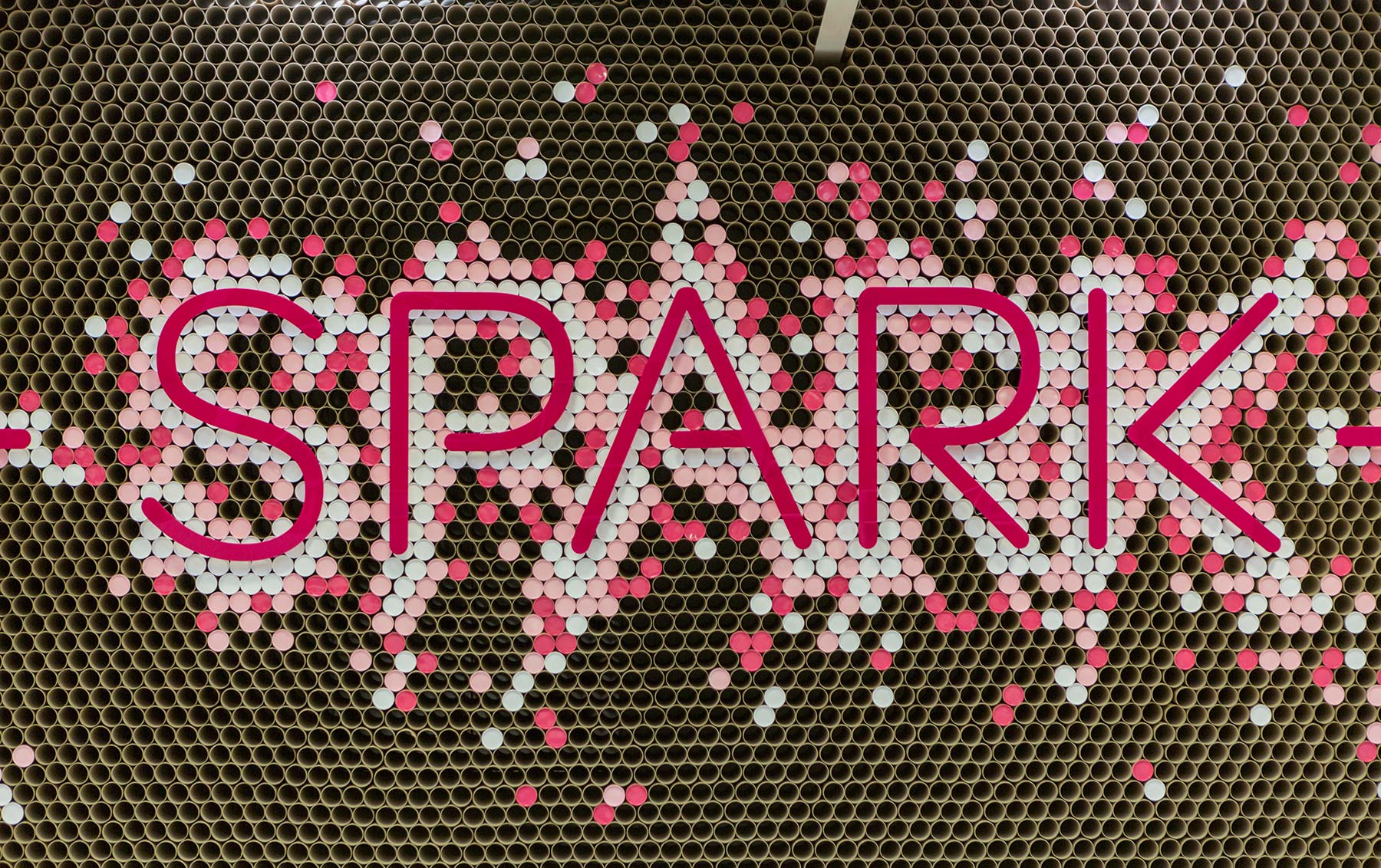 We designed a logo and developed a brand identity for their innovation division ProCo Spark. We then translated this into branding for their visitor centre and demonstration factory where visitors come to learn about the latest innovations in print and to see the cutting edge technology in production.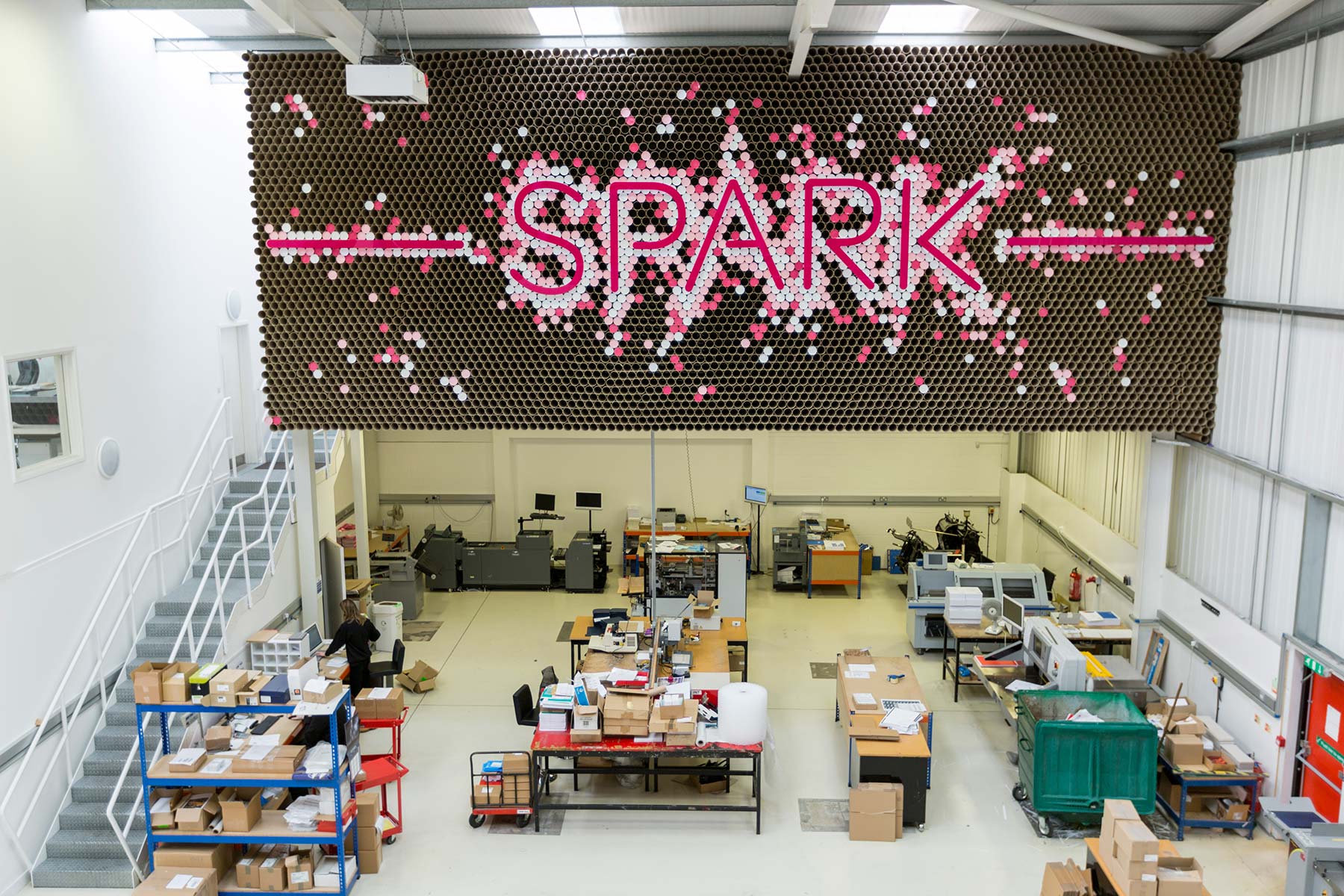 ProCo spark is about doing very clever things with paper and print and we visualised this with four and a half thousand 100mm diameter cardboard print tubes on a 12m x 4.5m wall that is 10m from the ground.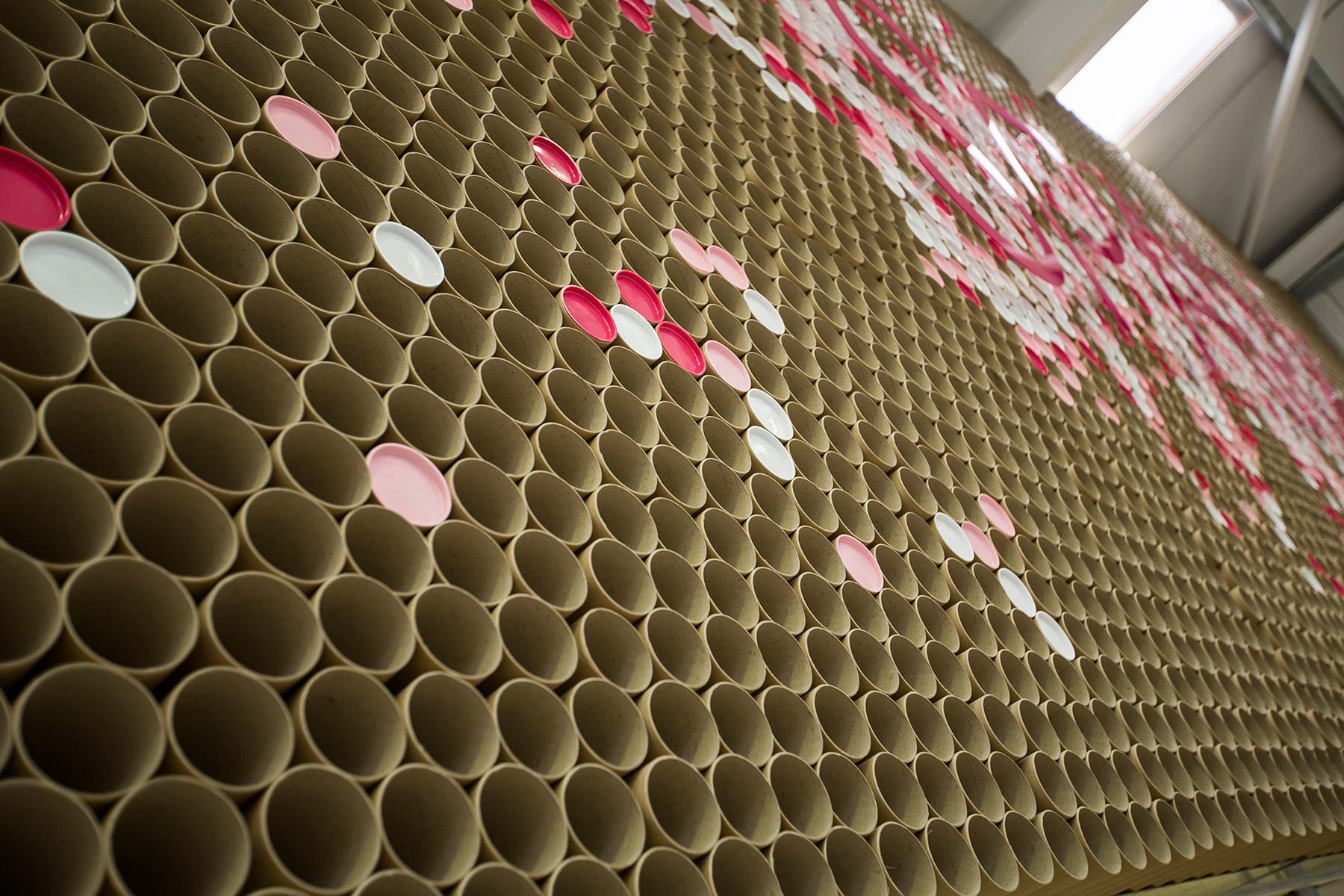 We sprayed plastic end-caps and used perspex mounted proud of the tubes to complete the dramatic look.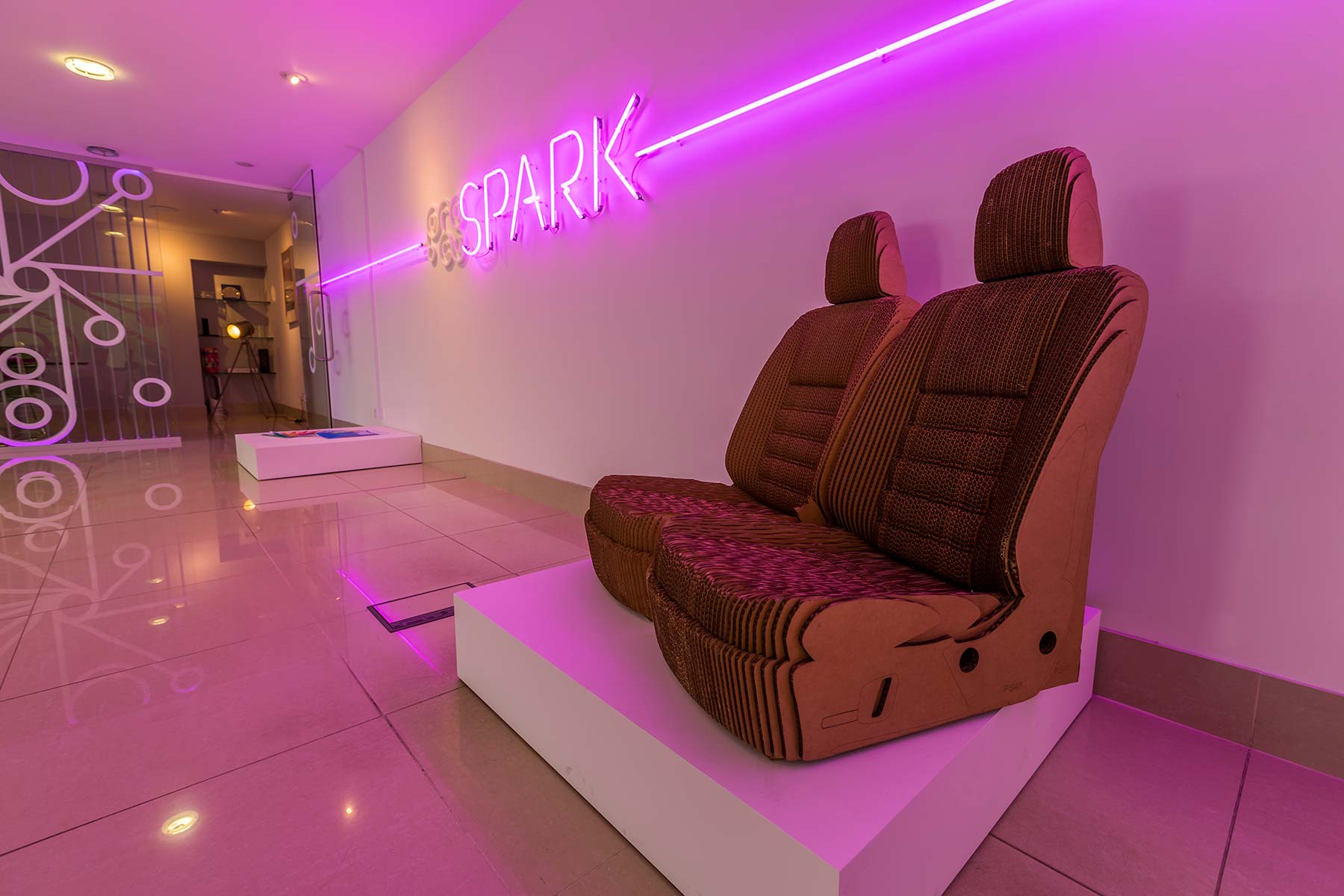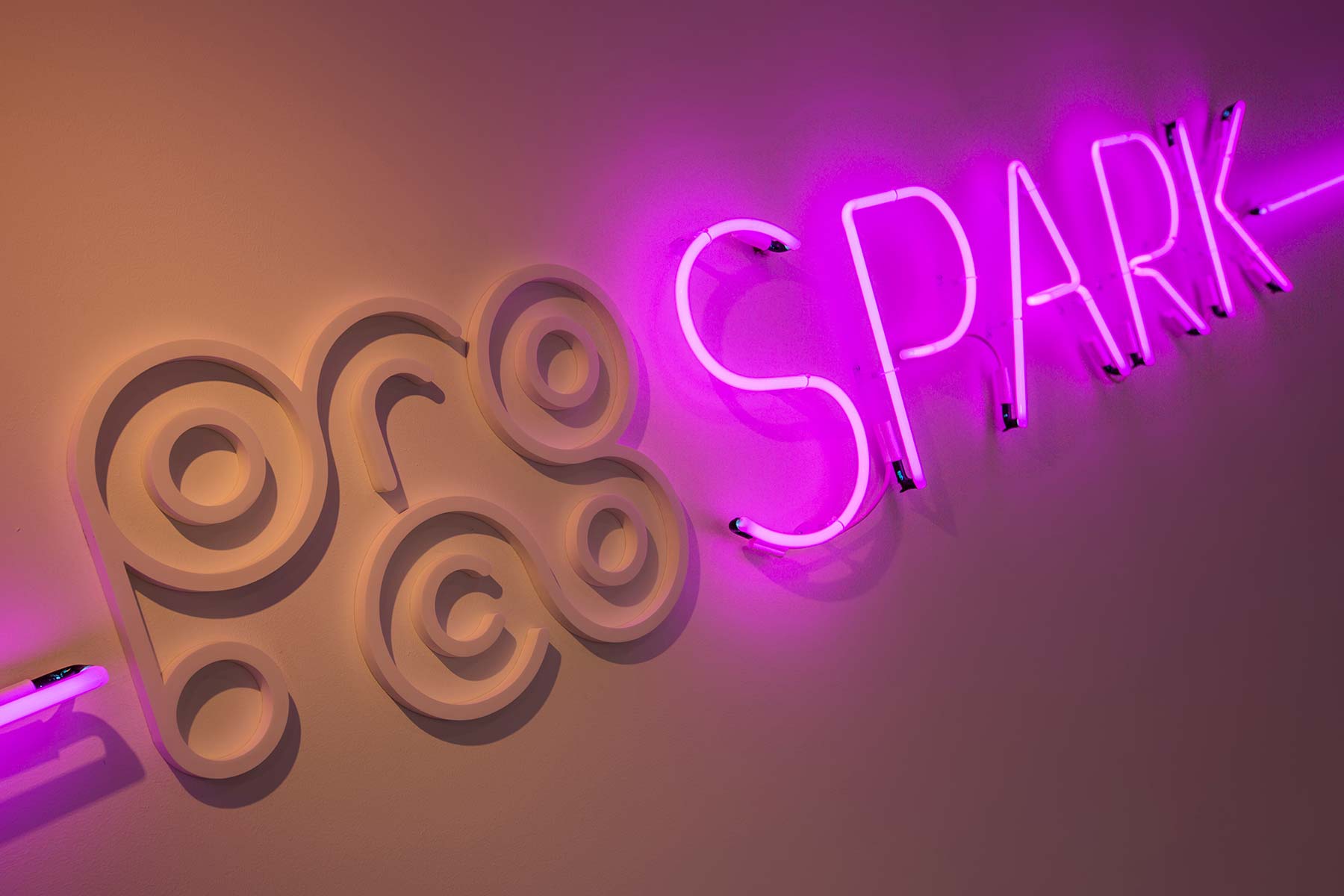 For the reception we used neon lights and acrylic that allowed the light to give it a glow. The space is finished off with great pieces of cardboard engineering from other clever 'sparks'.