Spaceman designed, fabricated and Installed branding, signage and finishes for their 60,500 sqft office In Hatton Gardens.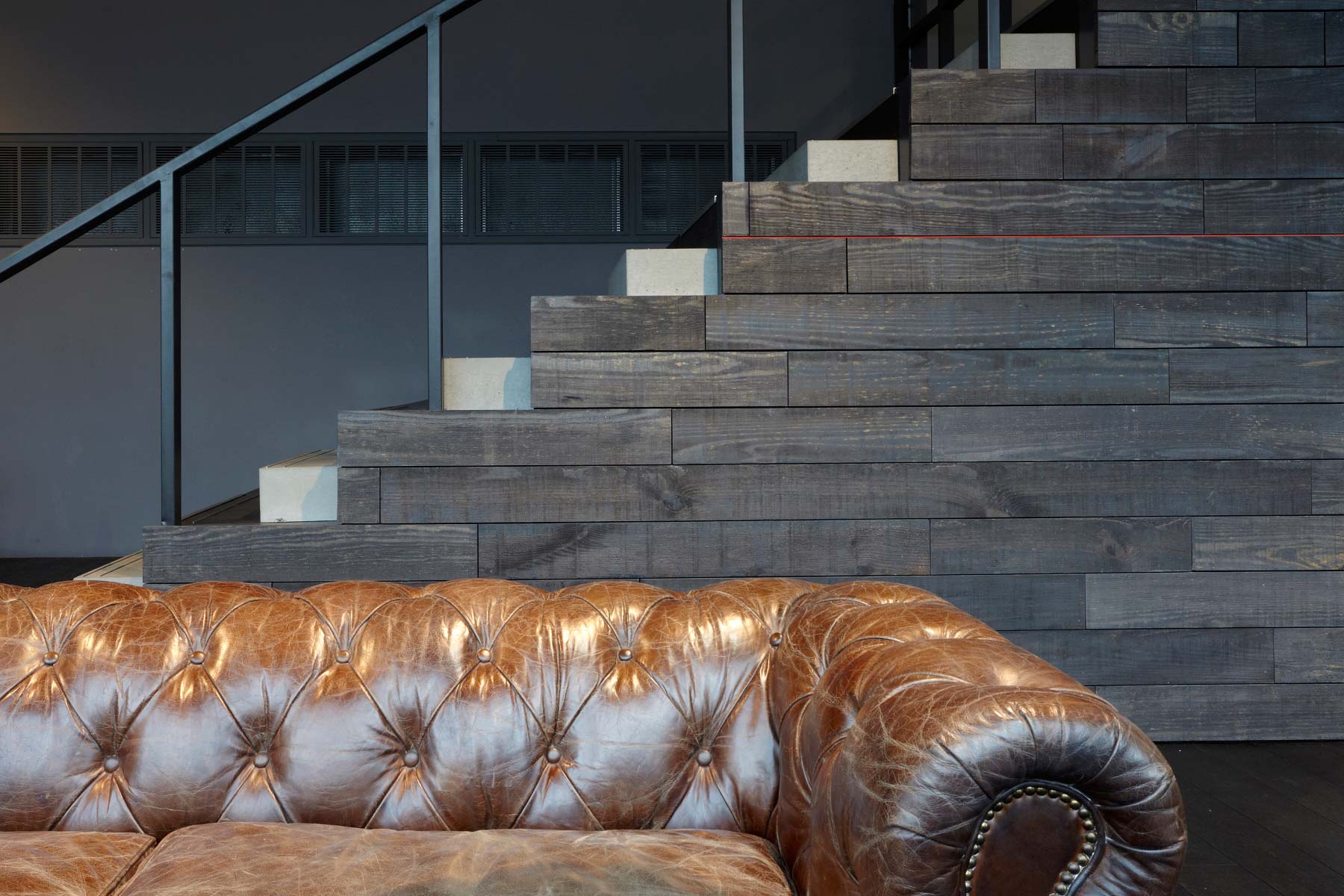 Working along side BDG Architects and with Grey we added a striking yet subtle brand identity throughout.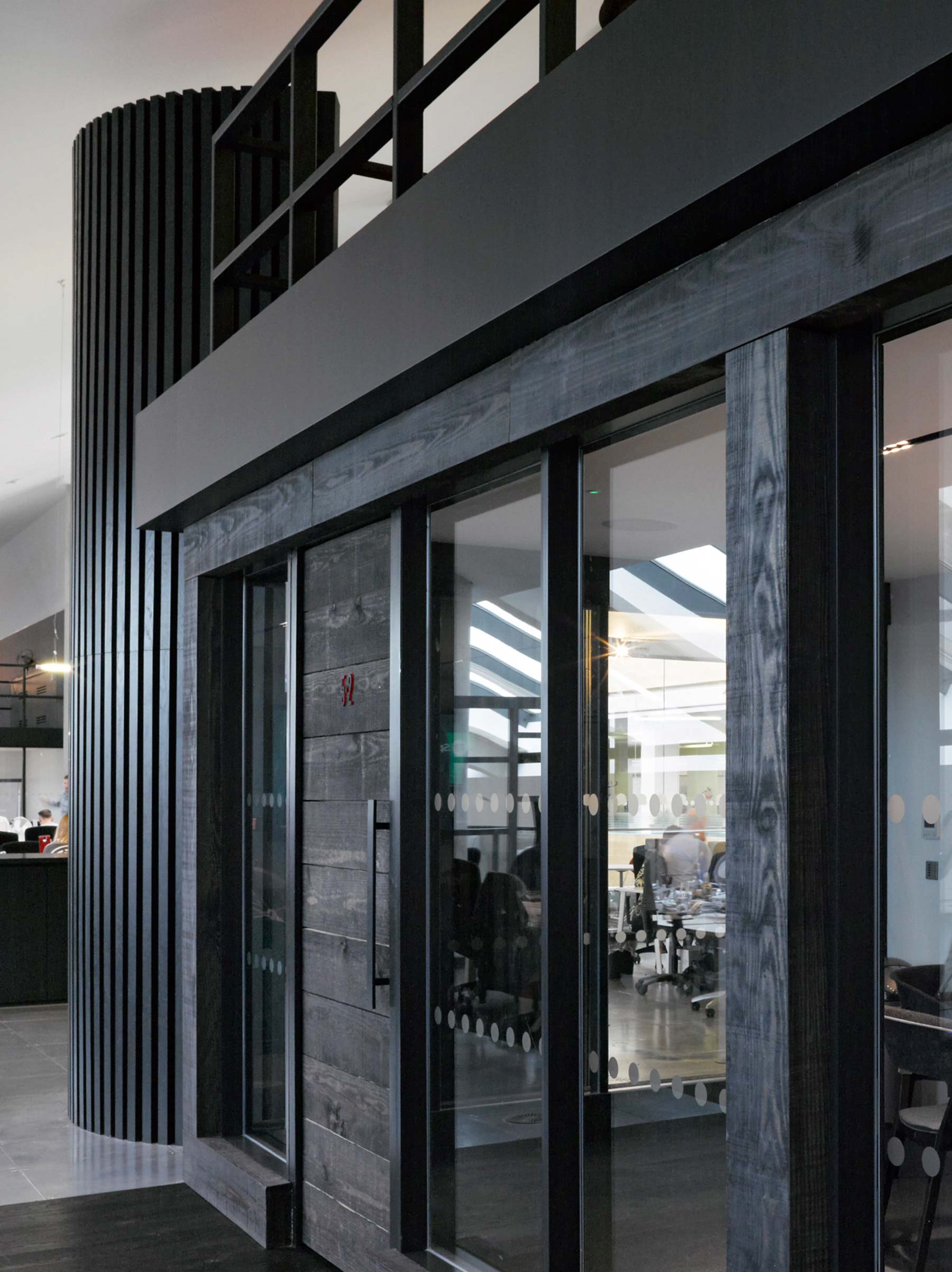 Matt black reclaimed timber and matt black lacquered paneling were set off with a key line of electric red and green for the two floors.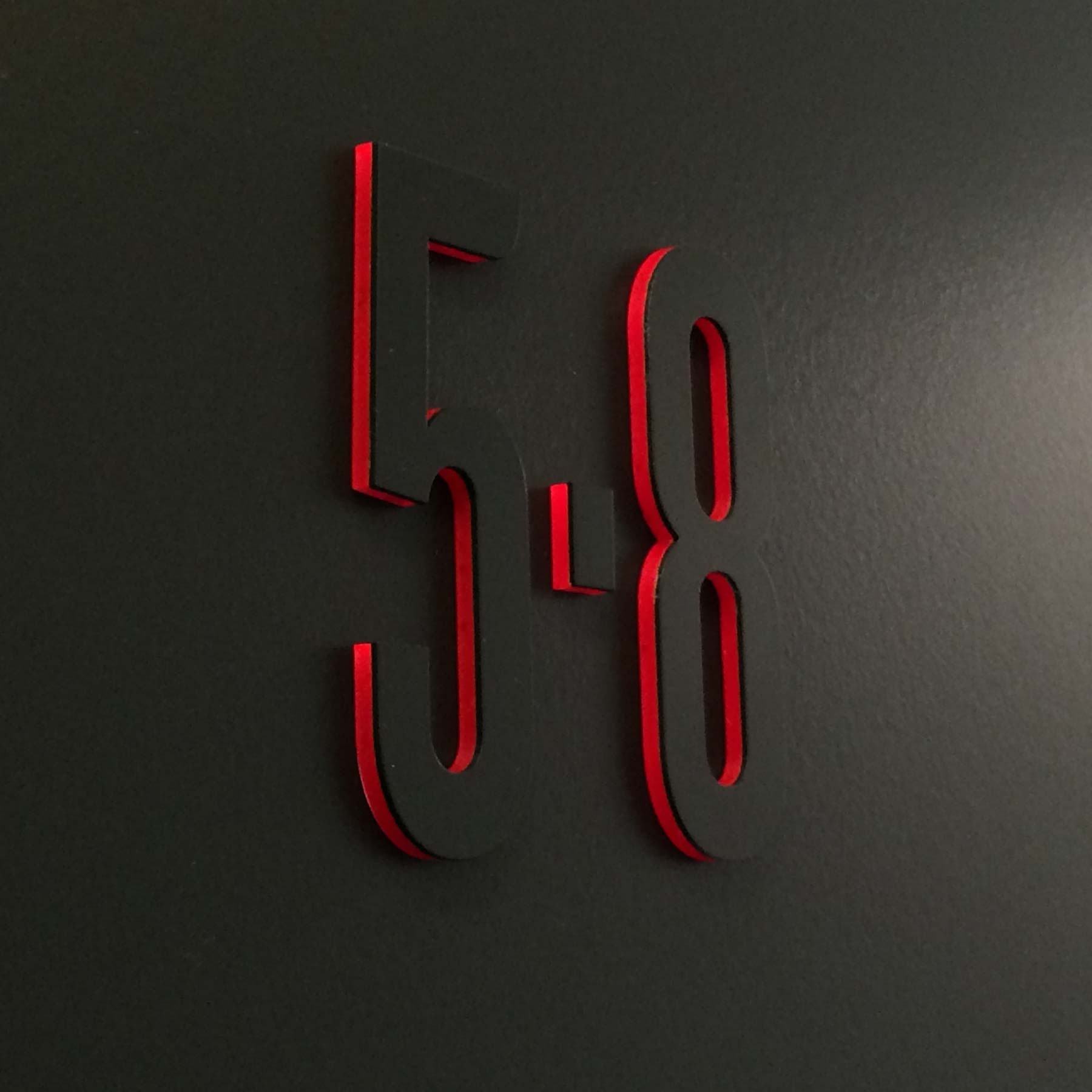 The timber cylindrical staircase takes centre stage with its matt black exterior highlighting the red that glows from within and a tiny strip of red shooting up outside.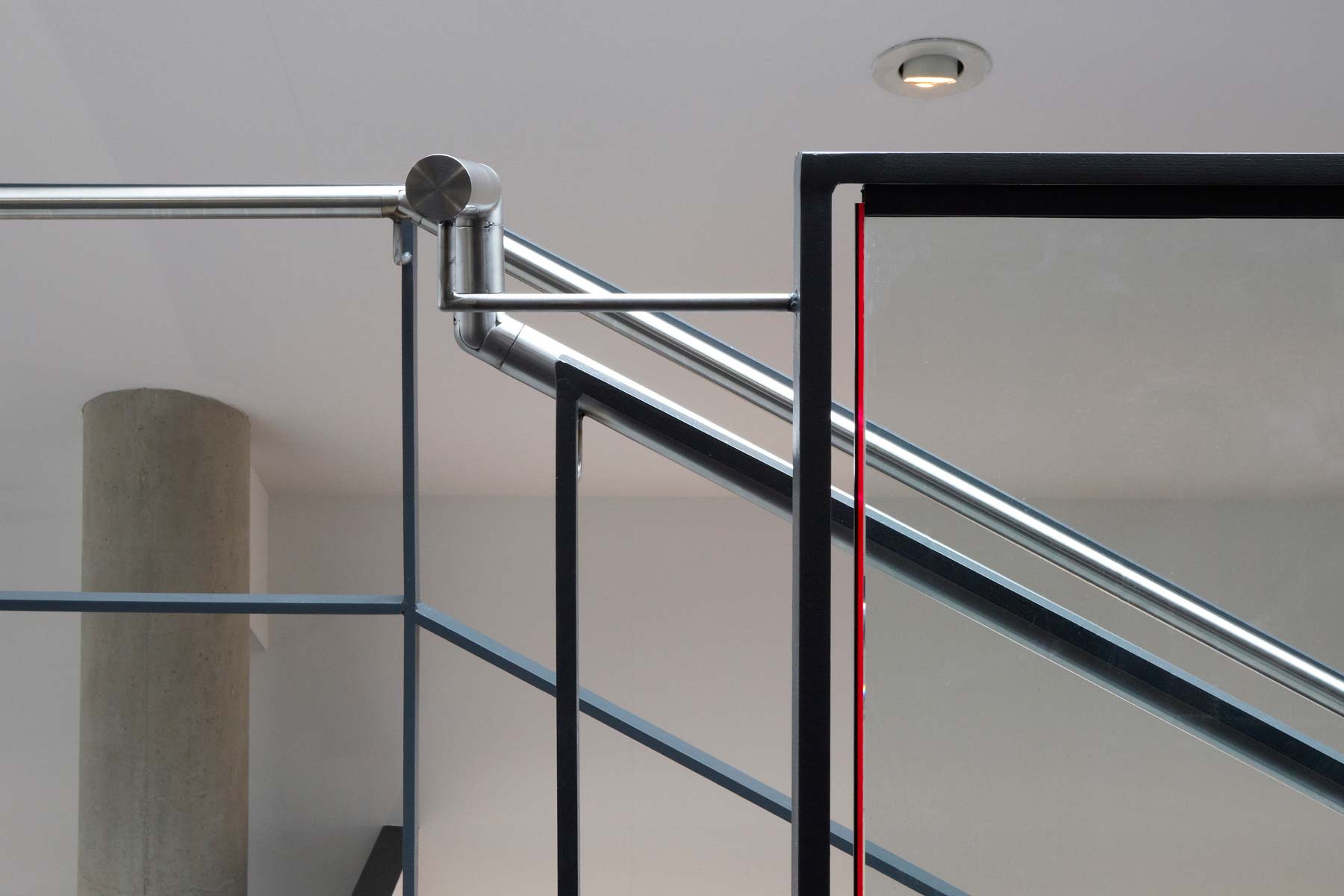 Edging highlighting details are hidden when viewed face on by using the same materials on the front layer as the surface behind.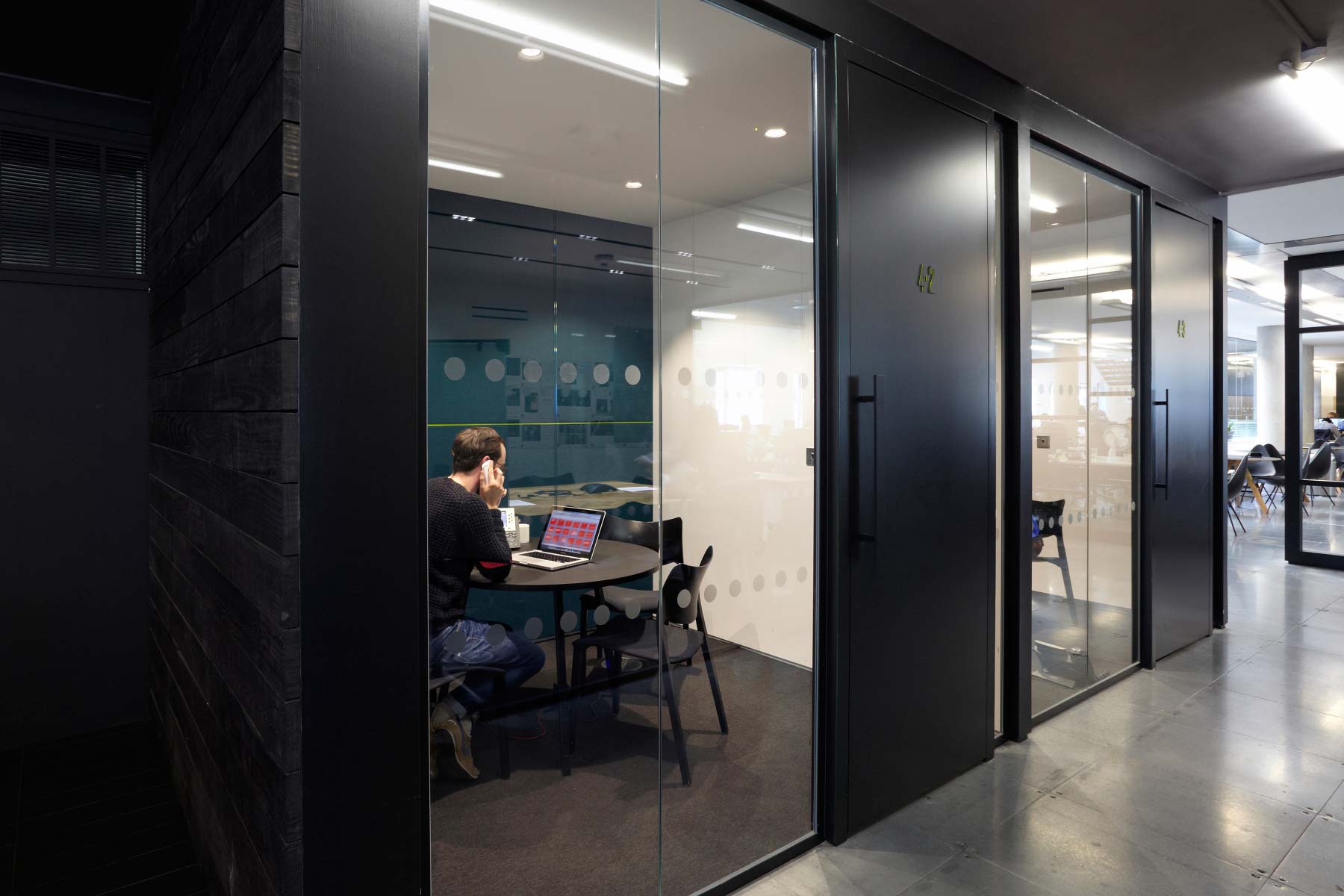 This is about the attention to detail which is what Grey are all about and using this throughout the space to compliment the architecture.