Googles new London head quarters in Pancras square, Kings Cross.
Spaceman designed, fabricated and installed wayfinding, signage and interior branding throughout.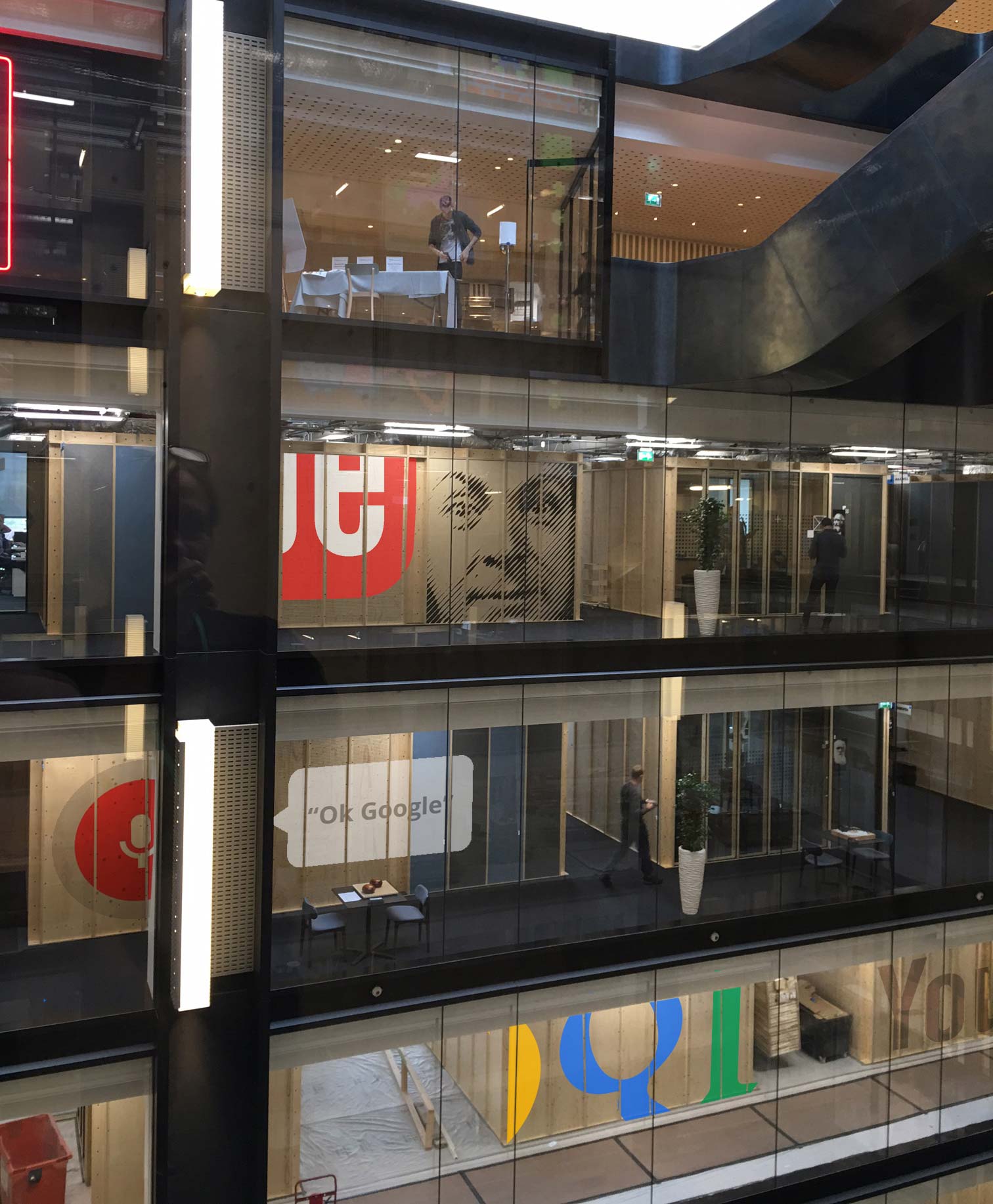 Working with AHMM Architects, ISG and Google directly we designed a wayfinding solution that felt part of the appx 400,000sqft 11 story building, was easily seen, while complimenting- not distracting from the beautiful space.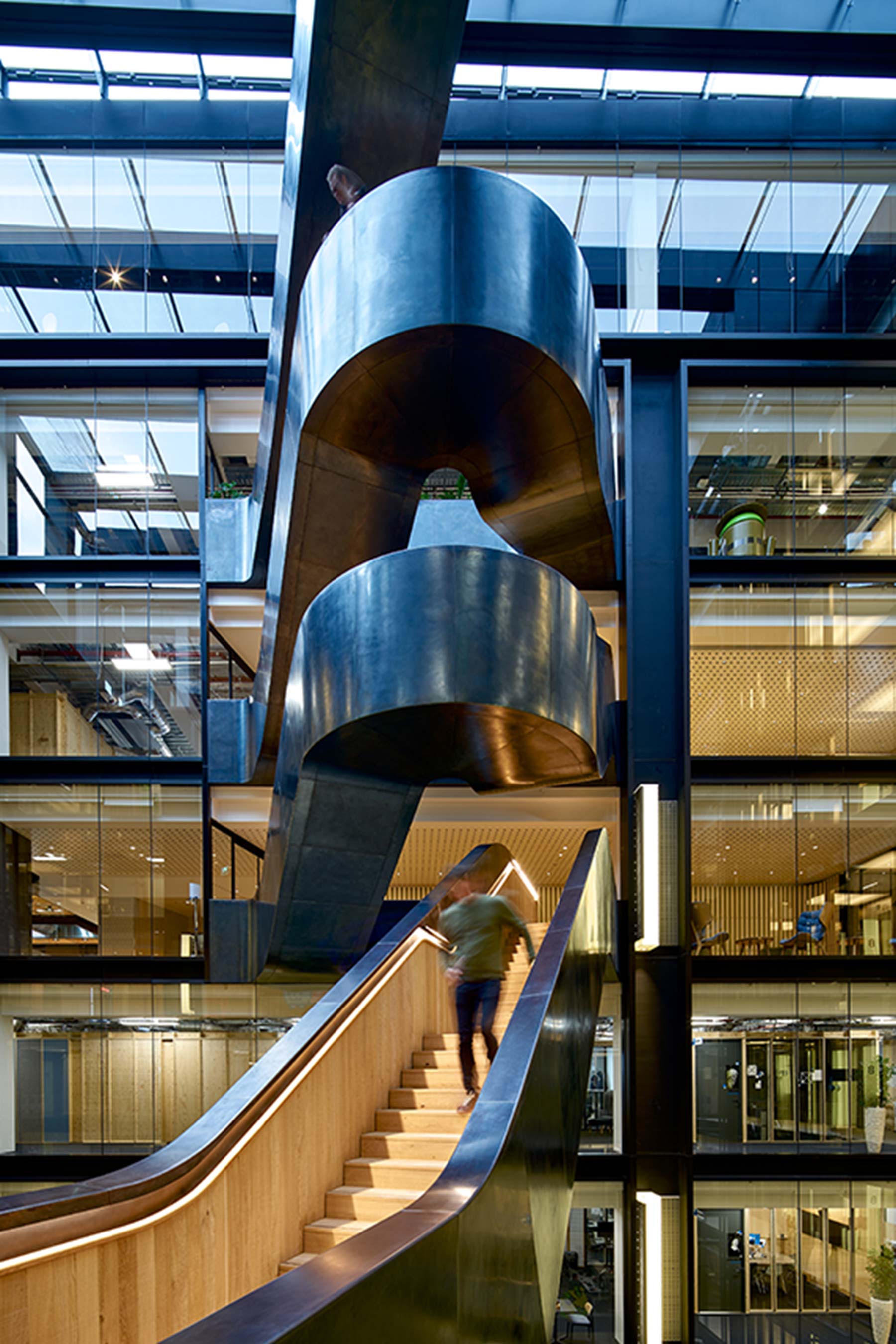 The directories are changeable and updatable yet with the appearance of permanence and integration. Layers of spray painted gradient and matt white acrylic on glass point you to over 300 rooms and destinations through two main lift cores, 10 lifts, with 88 entry points.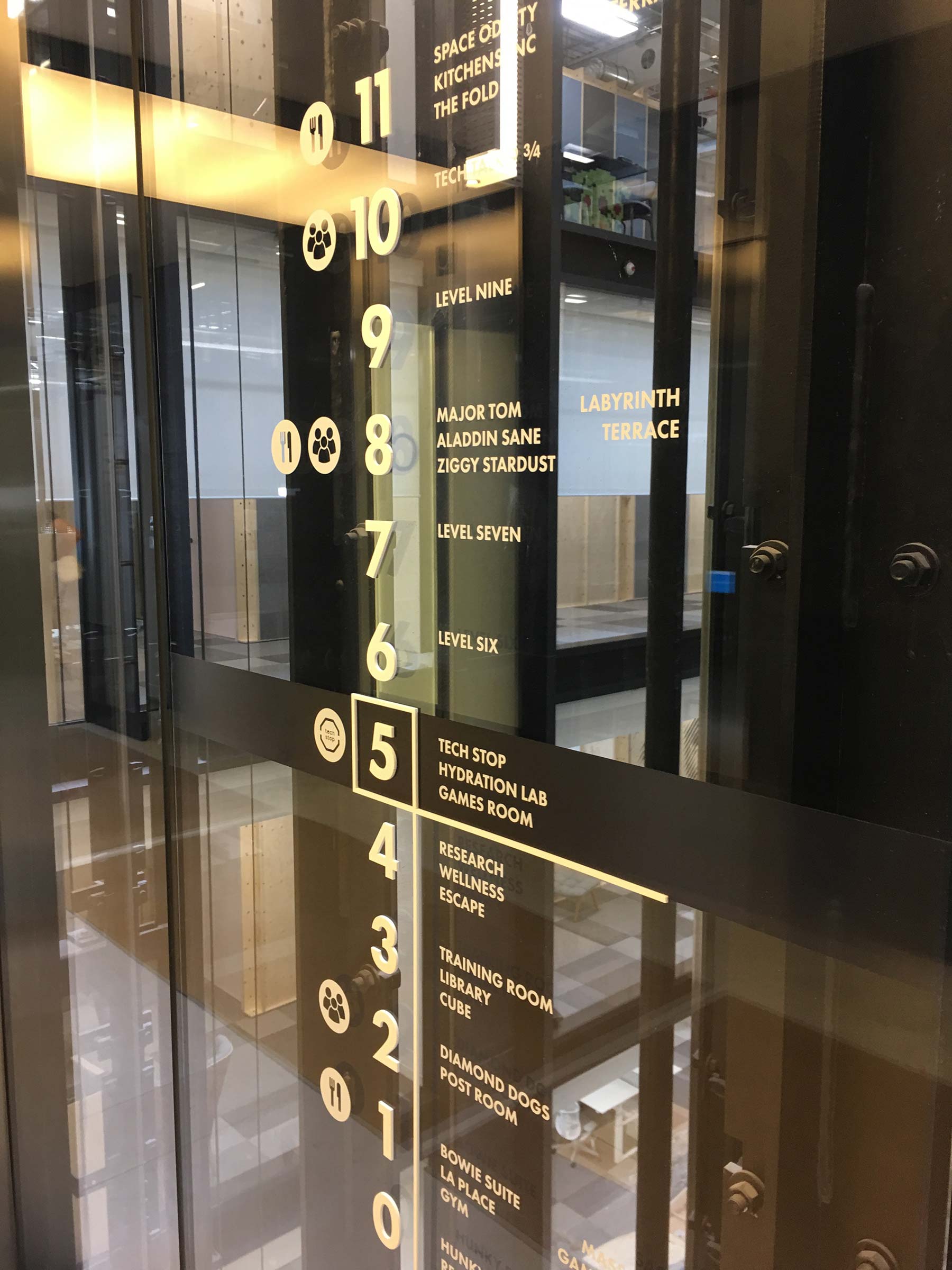 The floors themselves have bespoke individual branding elements to meeting rooms making it feel less the google of old with the 'googleness' everywhere, but instead more personalised to fit the subtle, grown up, high finish environment.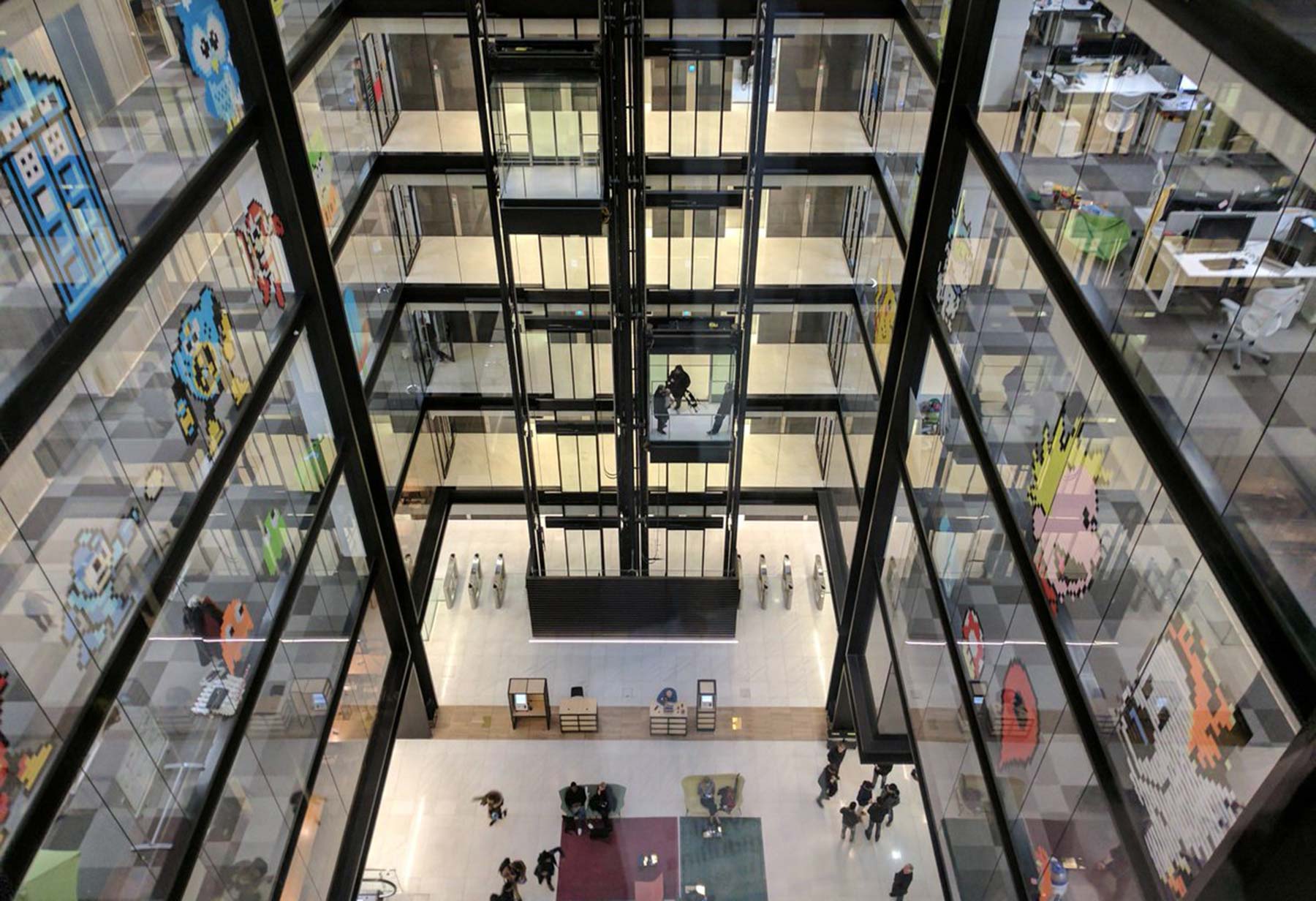 Sampling, testing and mocking up is standard practice for us and is essential at the design stage to ensure the design is both workable and that everyone can see exactly how the finished installation will look and behave in situ.