Google CAN see the wood for the trees.
462 meters of two-way, high definition, translucent window treatment, providing floor to ceiling, woodland photography.
Soft focussed backgrounds mixed with pin sharp detail makes it completely immersive, soothing and non distracting, as if you were actually sat on a forest floor, the sunlight coming through the canopies.
Providing privacy for meeting rooms but most importantly a calming and relaxed experience from within the rooms and also the office space.
Staff are welcomed back to the office environment ( after a long period of working from home ) with regenerated and transformed, fresh new work space.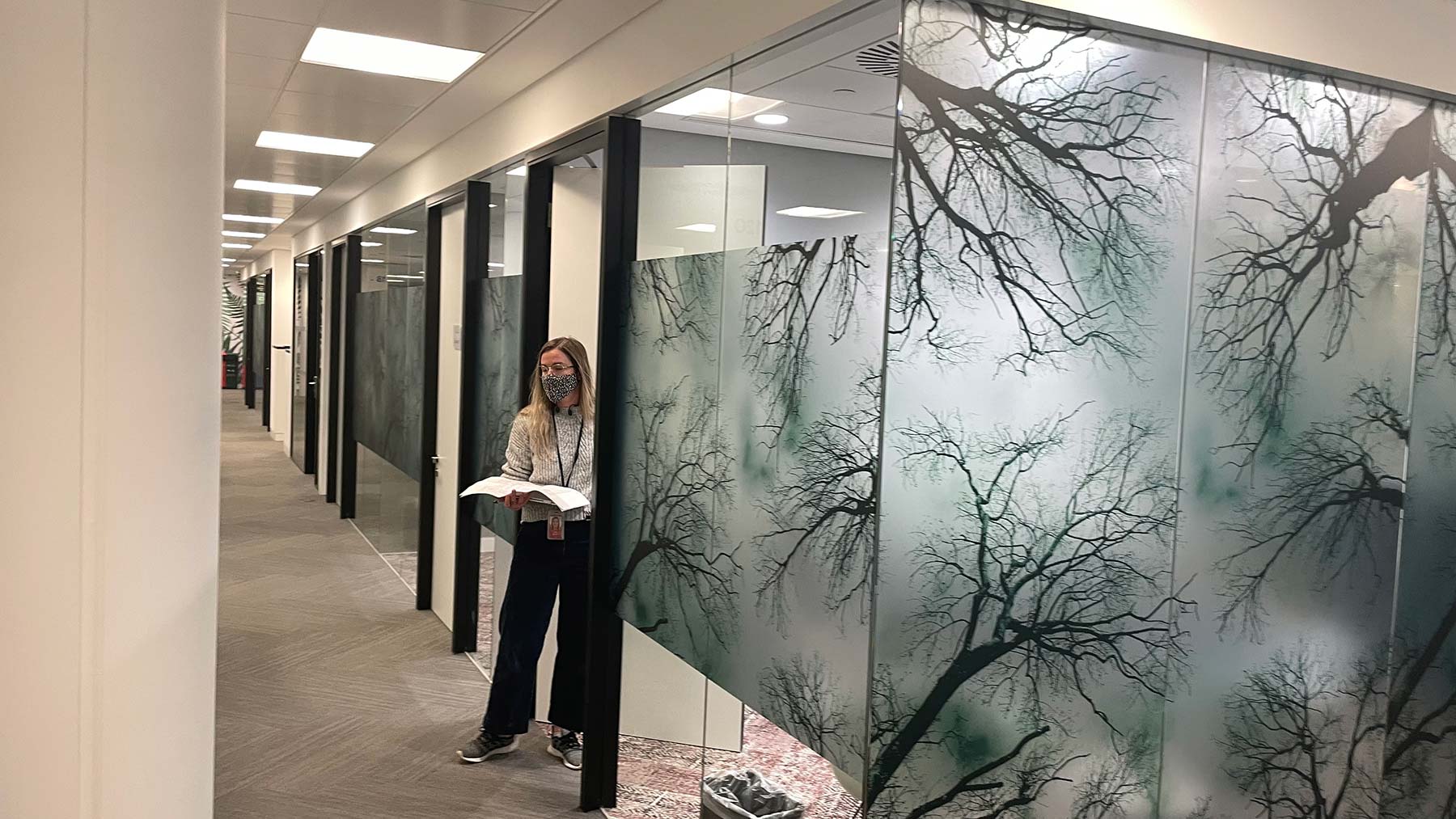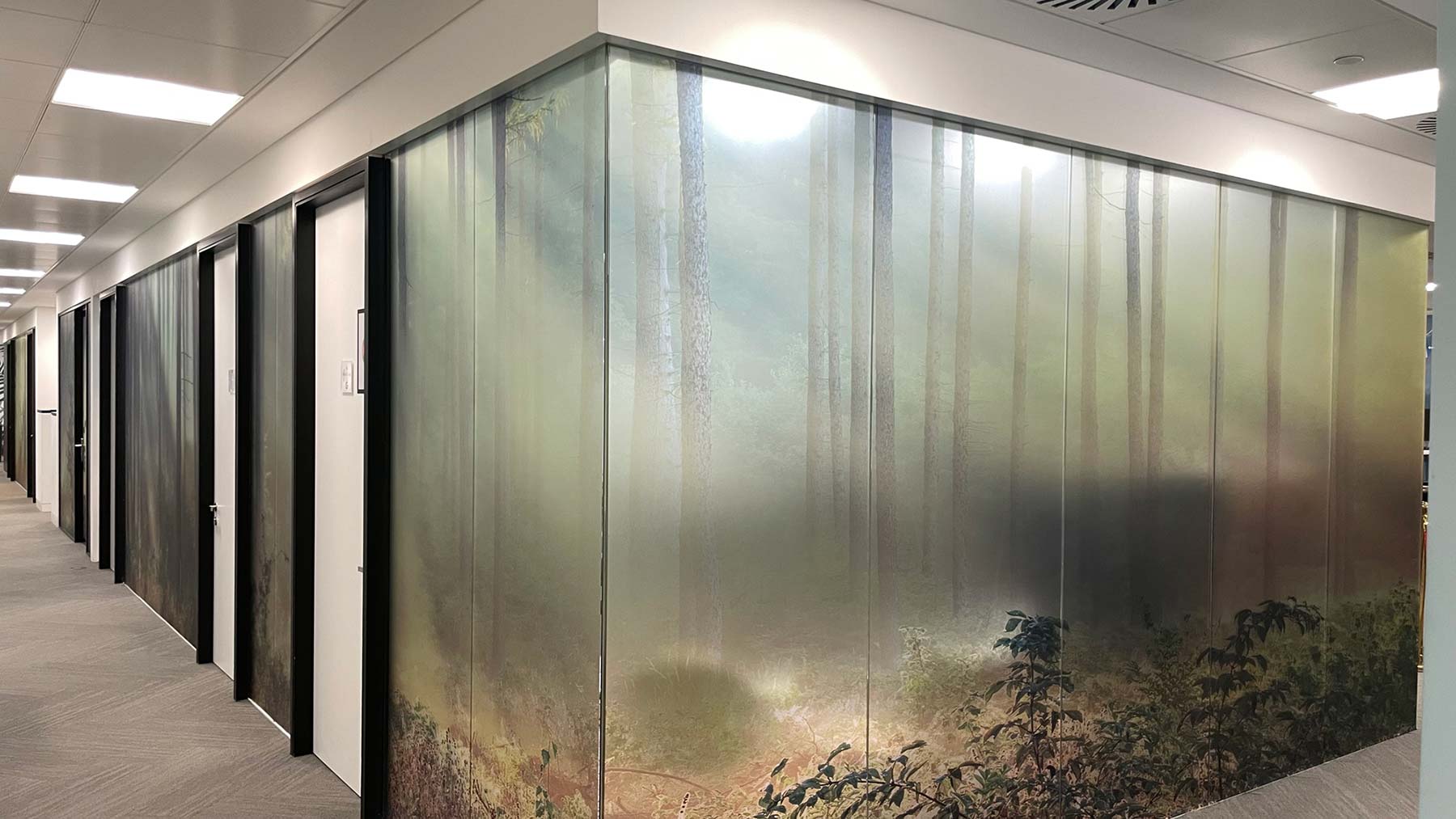 When occupied the lighting within the rooms backlight the images which both enhances the images even further, for the office space to enjoy and also shows there is a meeting in progress.
Design, sampling, fabrication, removal of old manifestation and installation of new all by Spaceman.
As for the clients reaction? 
"It has totally surpassed our expectations and we couldn't be happier."