Spaceman is delighted to once again collaborate with our American friends at Rapt, to realise Figma's new Emea hq in london.
We worked with Rapt to bring Figmas brand into a physical 3d form.
Floor- standing, 40mm thick monoliths that range in height up to 2.8 meters, layered and spaced providing depth and drop shadows.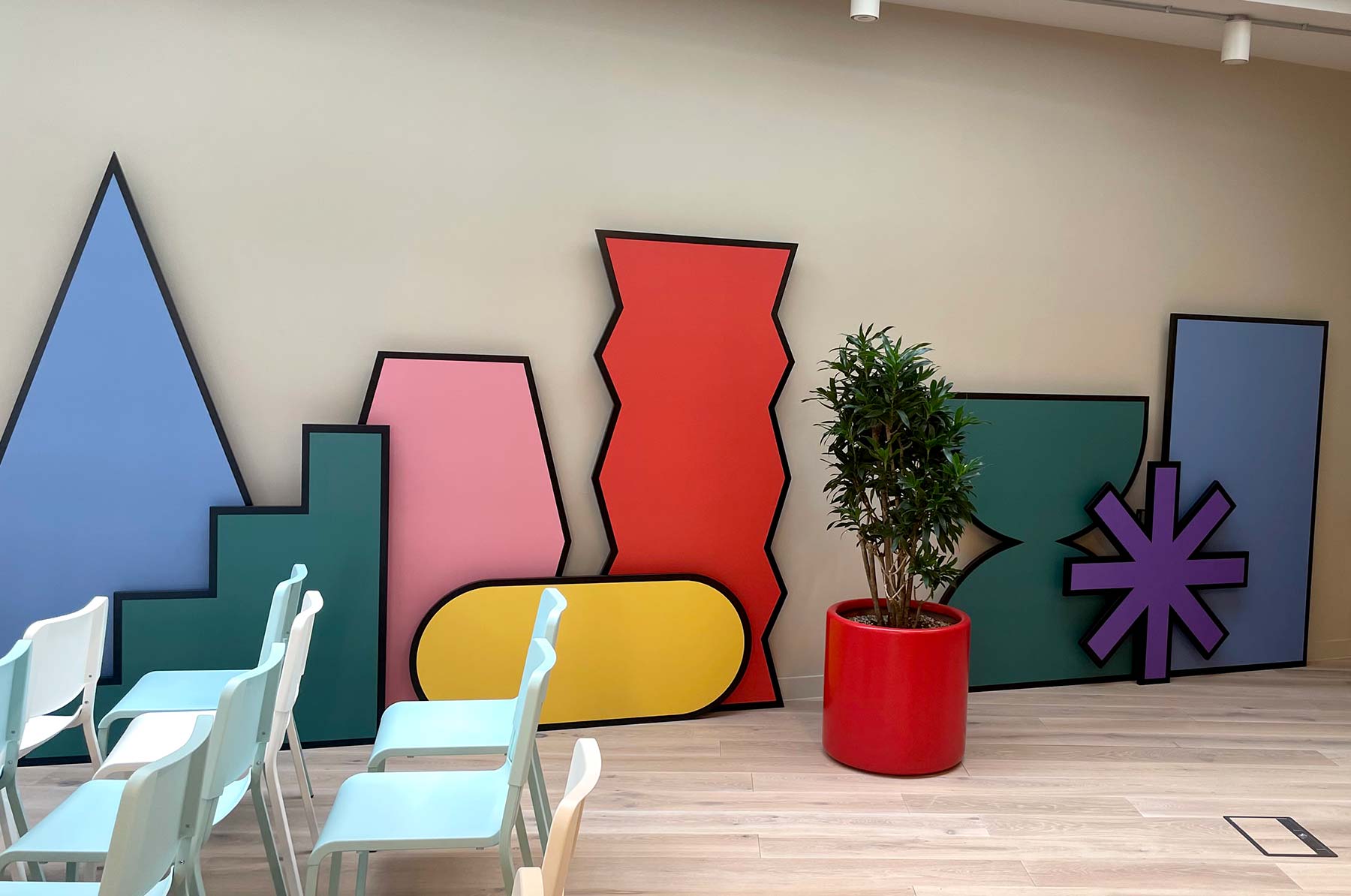 High Gloss Lacquered laser cut blocks with scuff resistant fascia's plus 1 meter square, wall mounted panels made up of two contrasting layers, each 30mm deep and Matt lacquered.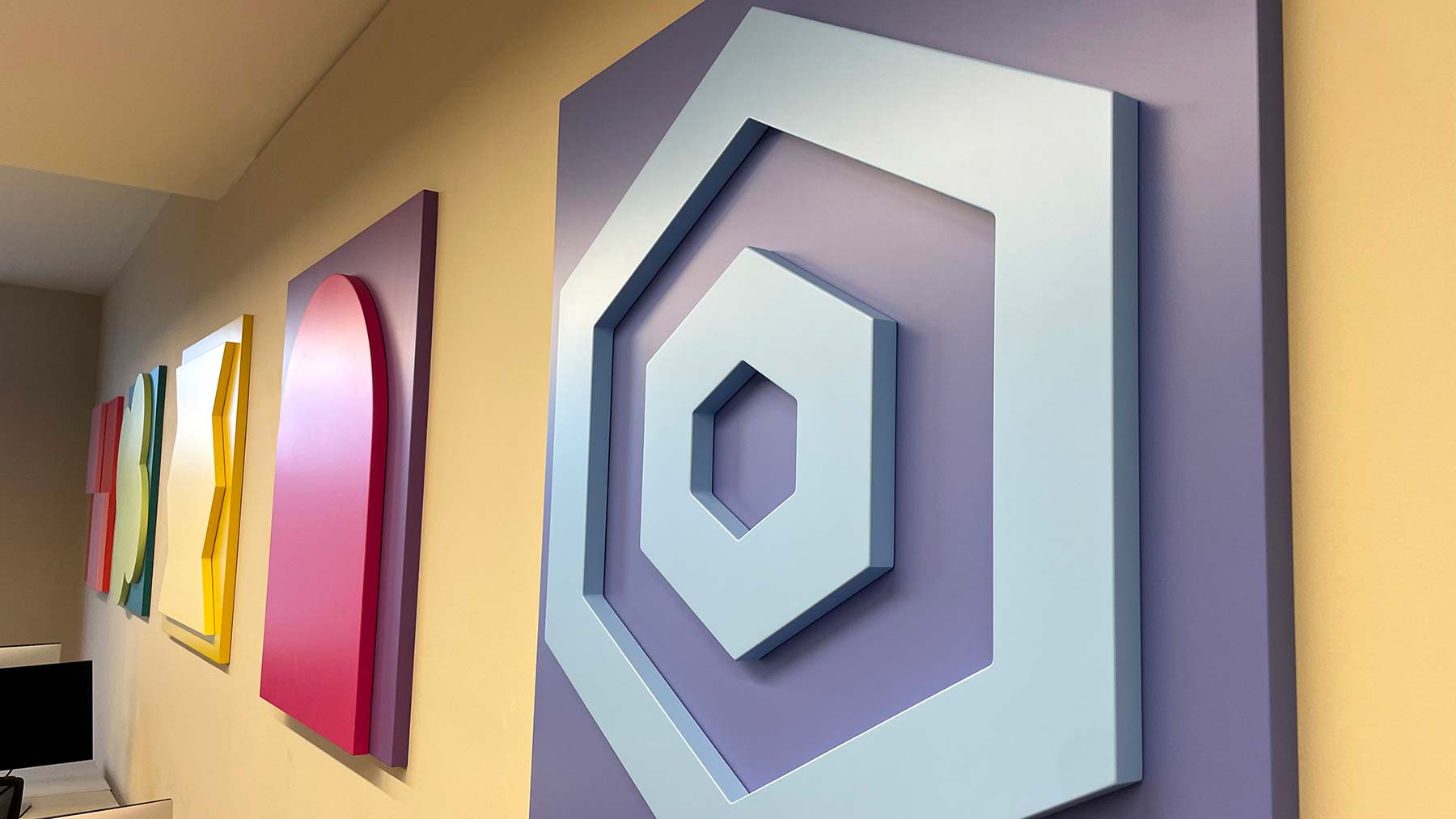 We were also fortunate enough to work with Nava Contemporary, based in San Francisco & New York , by installing and hanging wonderful contemporary modern art pieces for them to complete the space.
The result is a unique, fresh and bright work space. How very apt.