Spaceman designed, produced and Installed the branding, signage and wayfinding for Googles Ai division.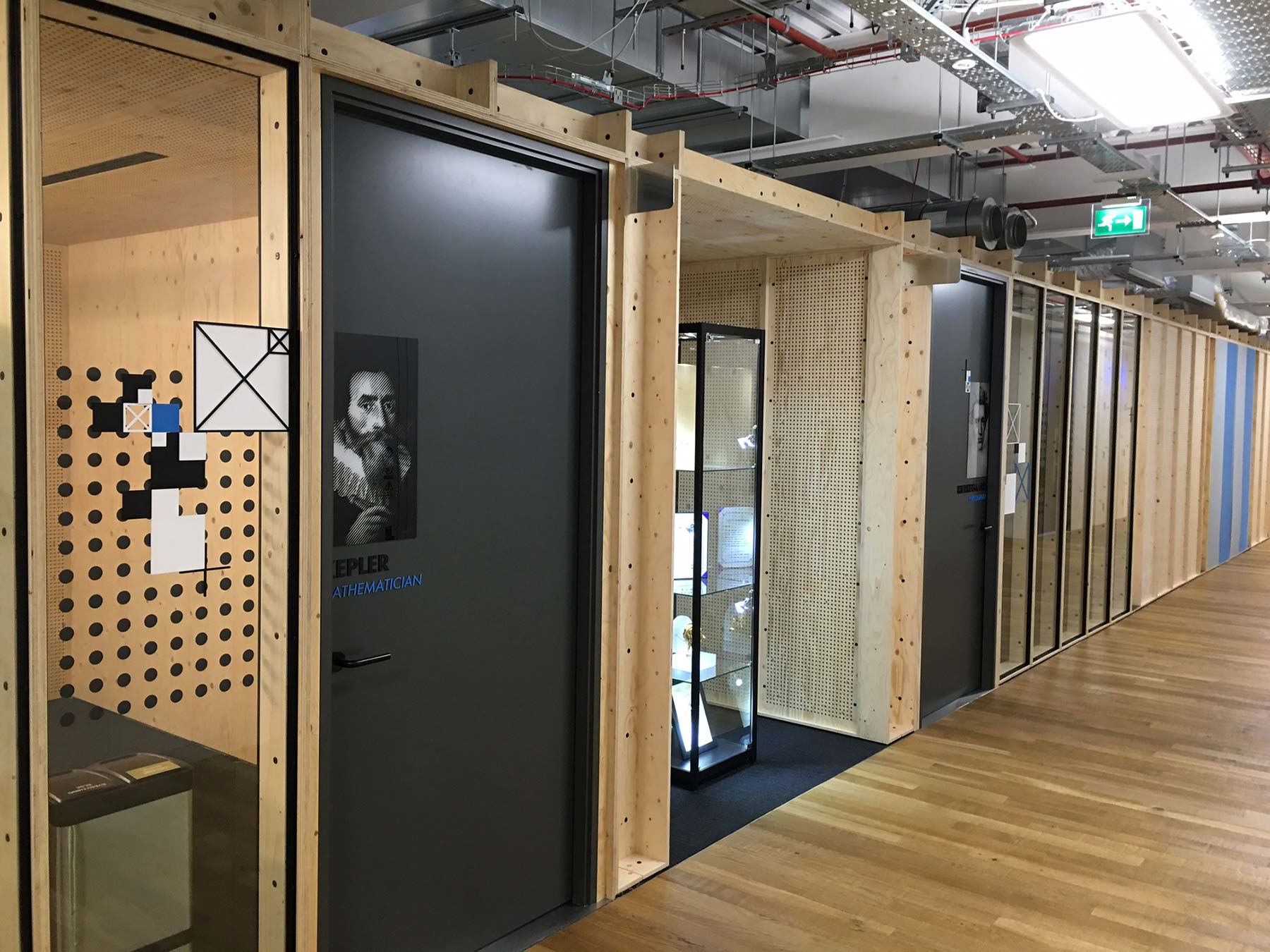 Working with and evolving initial designs from Adam Cain, we made their two floors within Google a very distinct and purposely separate slice of Google.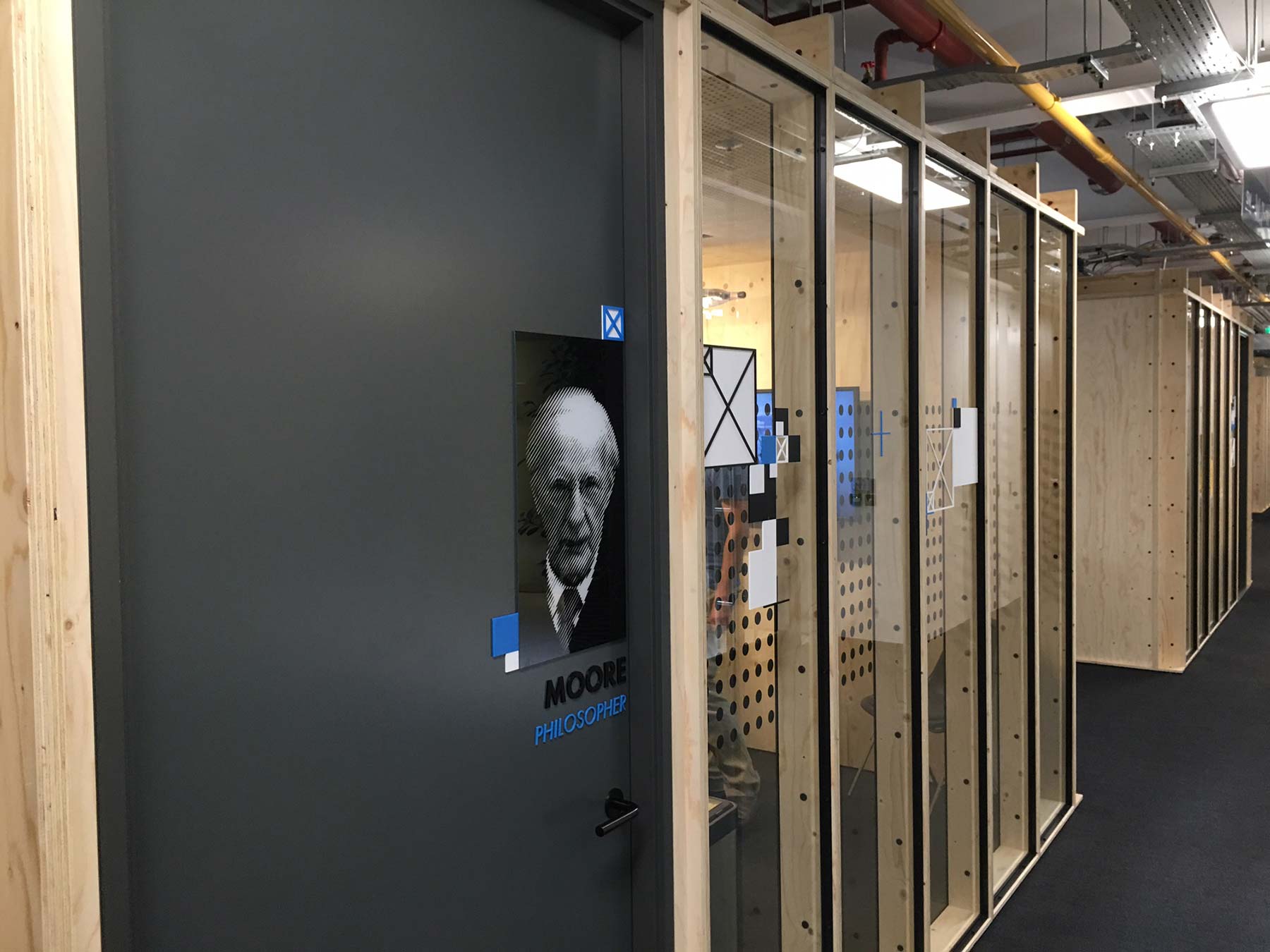 Based upon the worlds greatest minds throughout history to name meeting rooms, navigate and provide identity we created a library of coloured shapes in many different sizes from coloured matt composite that also fits a dot matrix grid to apply throughout as a bespoke and tailored application of brand.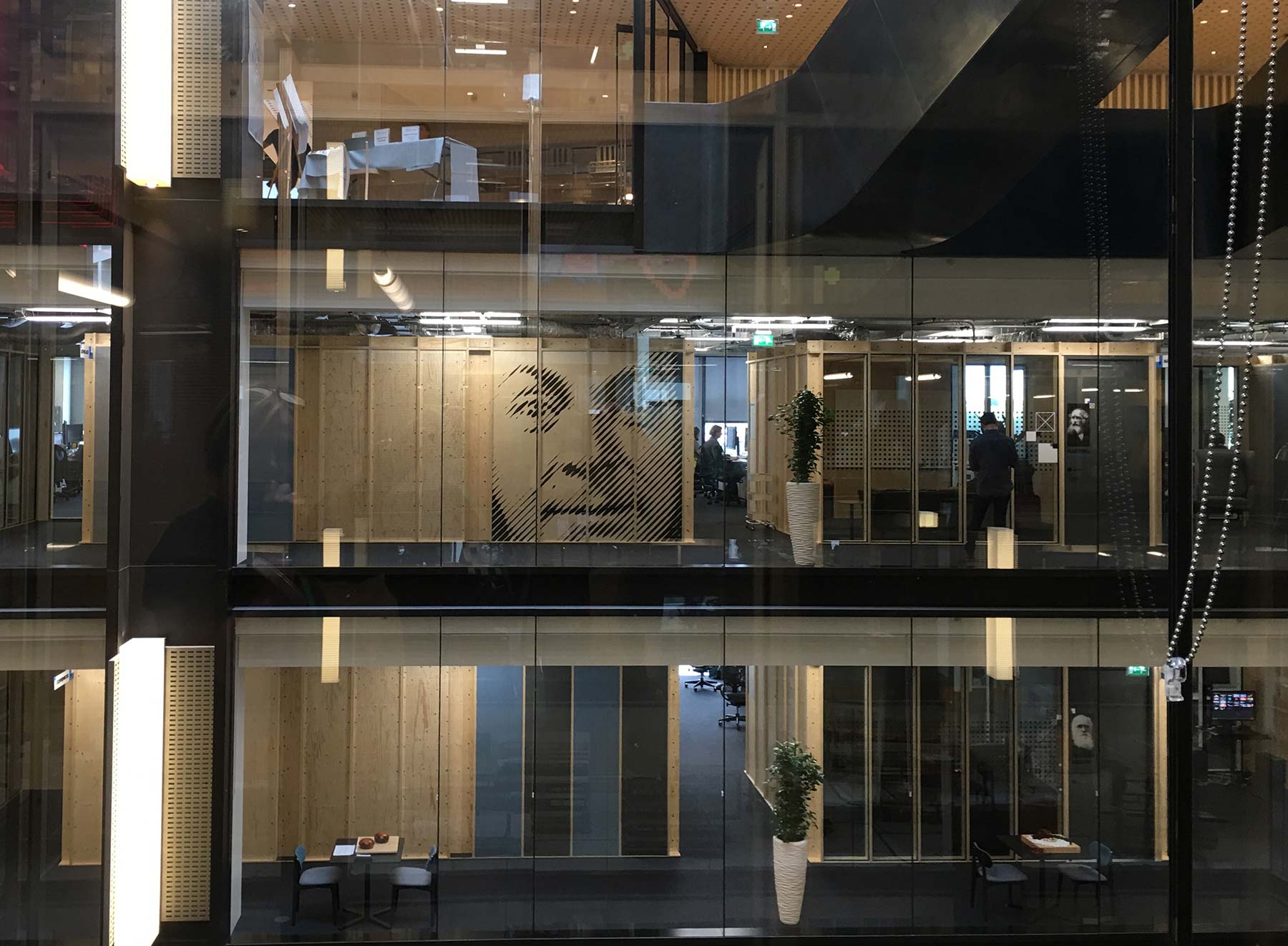 Layering and building pattern that grows organically as desired around the floors, over reception and throughout common areas.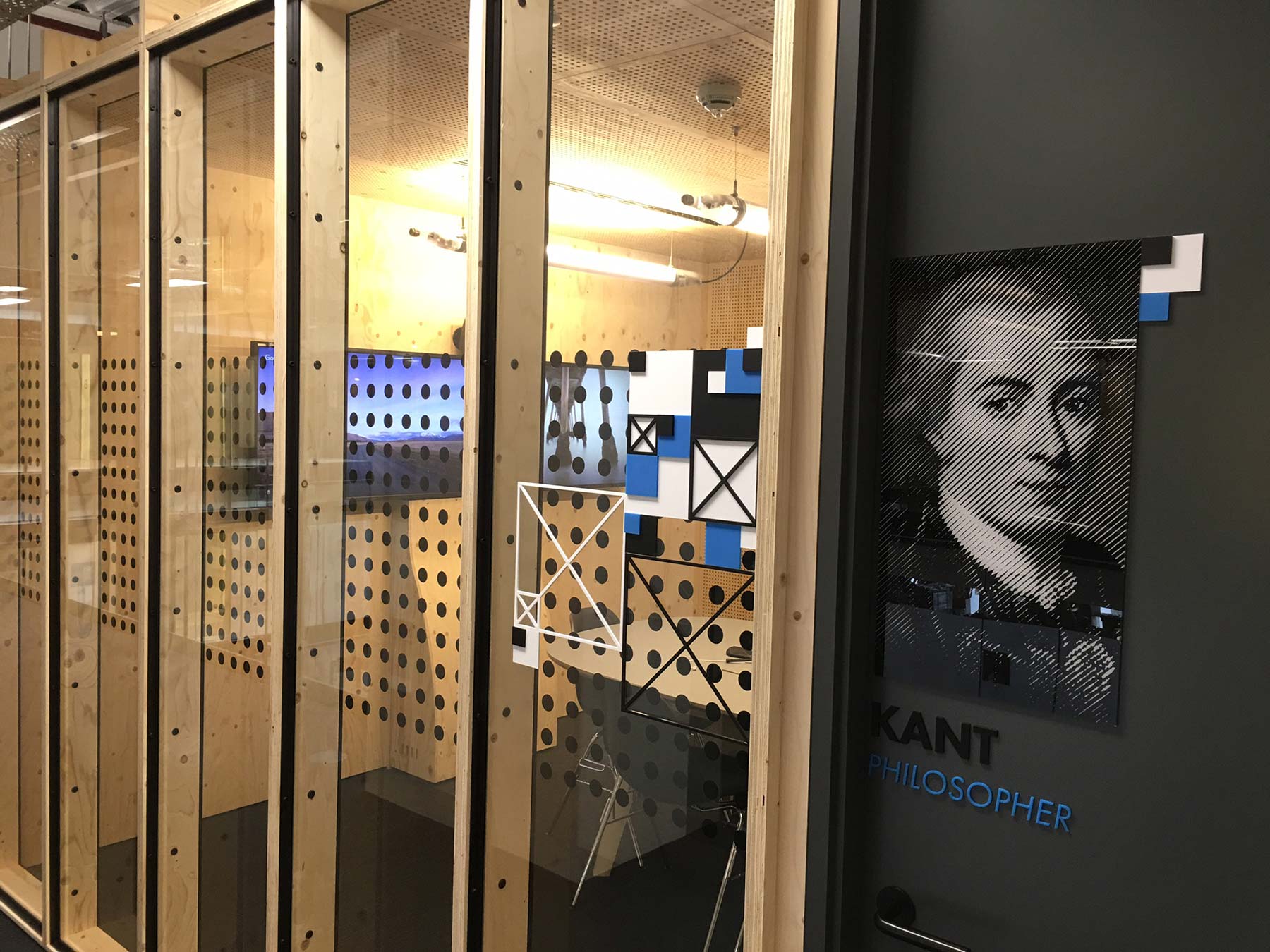 The dot matrix symbolises the Chinese game 'Go' for which Deepmind is synonymous.