If you want your logo on a wall, make sure it shows who you are.
And do it properly.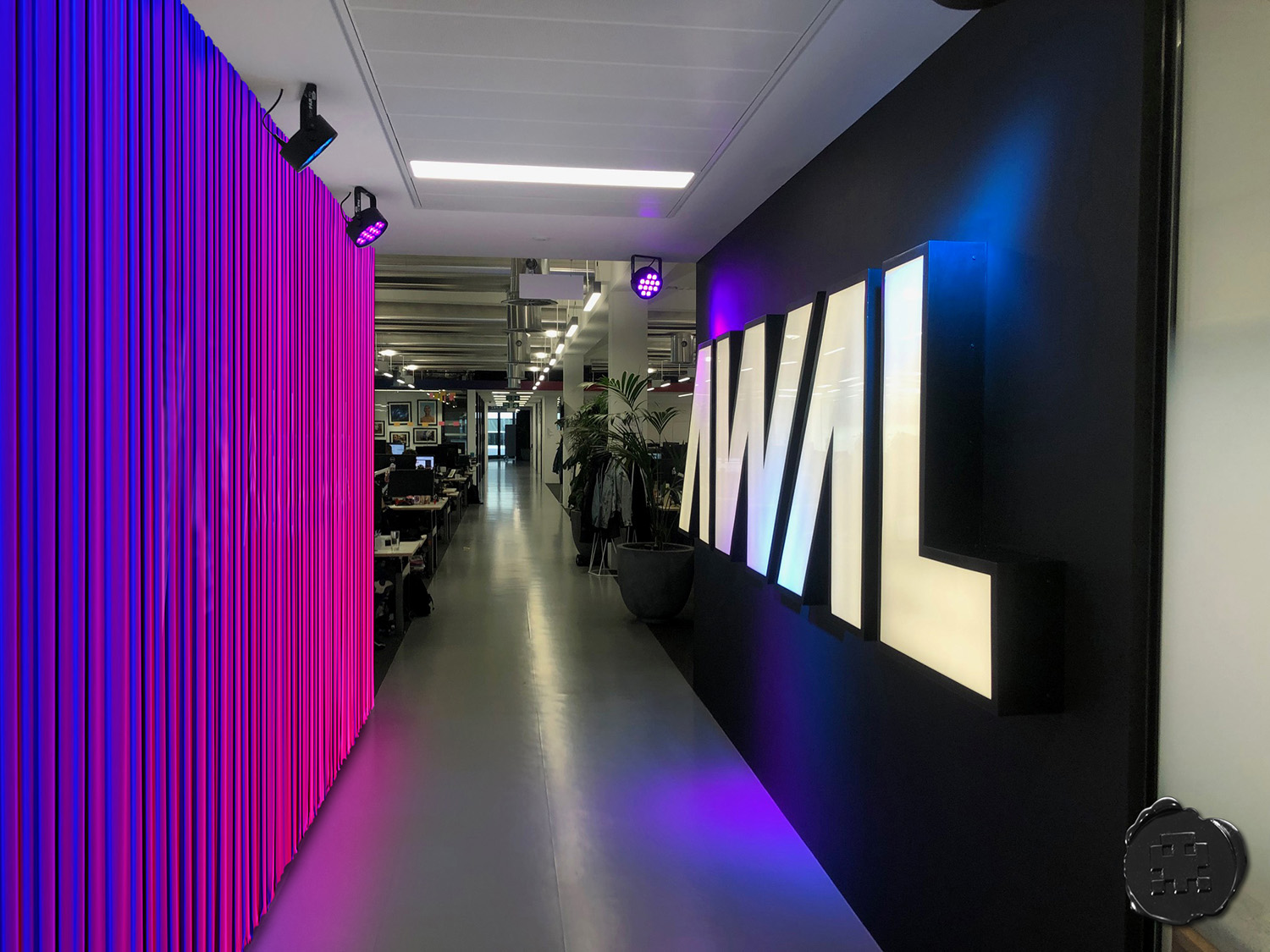 Spaceman designed, fabricated and installed this light wall as part of our AWAL office design and fit.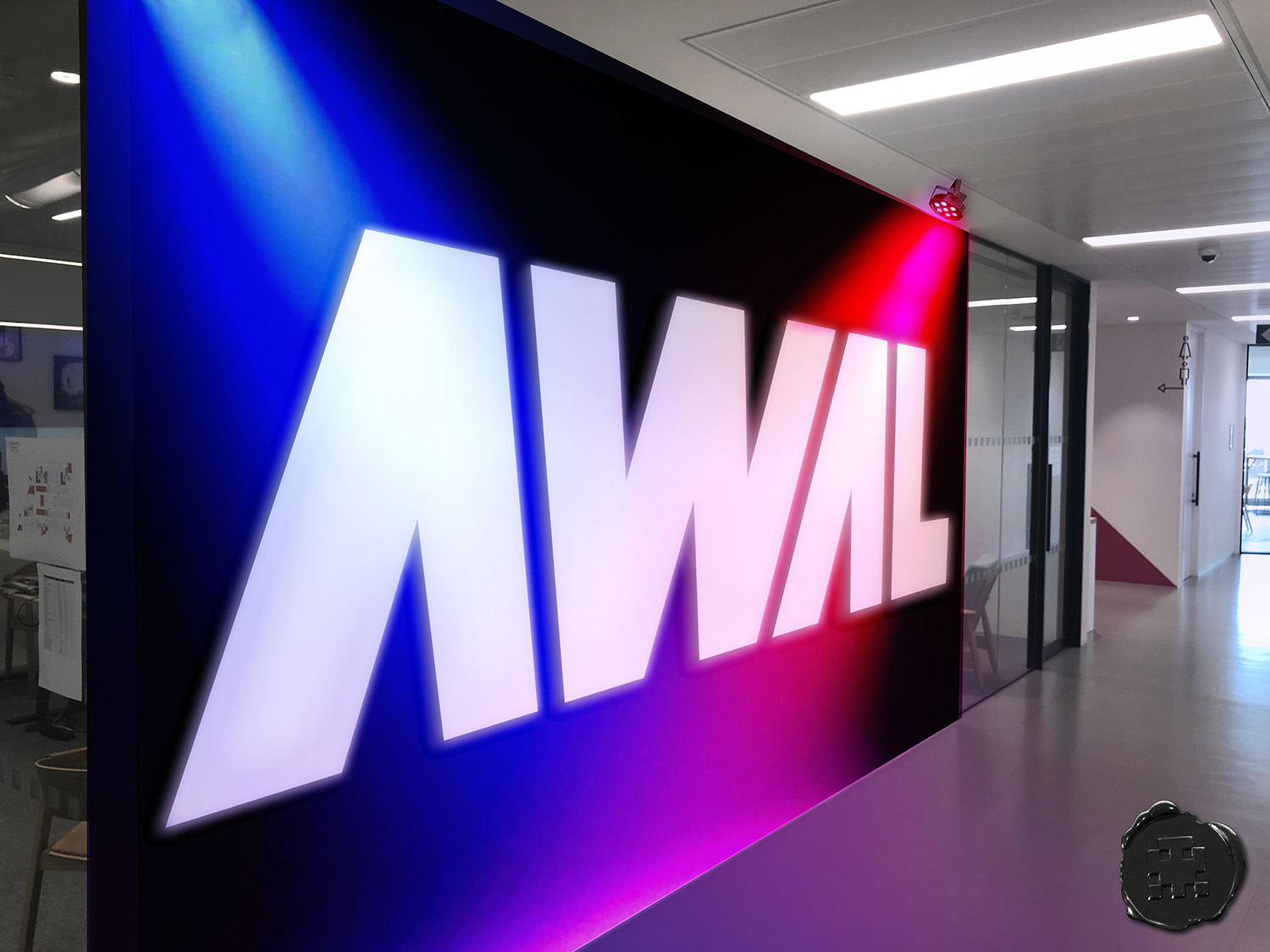 Programmed High Intensity Stage Lighting provide the extra drama sending colour around the space to reflect AWALs brand identity.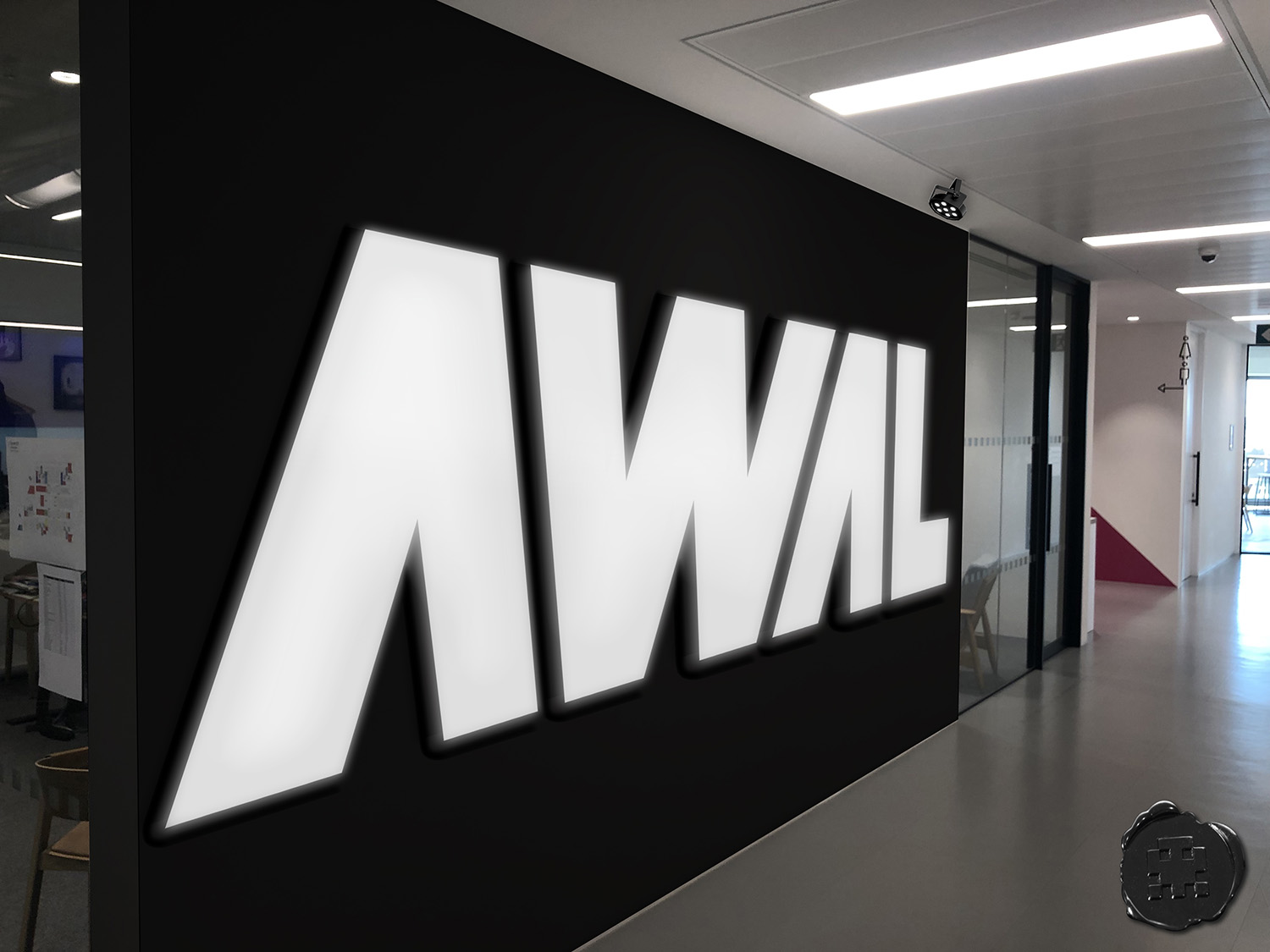 Individual dimmable light boxes in matt black powder coated aluminium casing demand attention and stand proud with depth causing drop shadows against a matt black eight metre wall.